Welcome to my stop on the Design House Digital
iNSD
Blog Hop. Since you most likely have been hopping right along in this blog hop, you have probably seen the gorgeous kit that the Designers at DHD are giving away. It is a stunning kit and I loved playing with it.
Here is a layout I created using this kit.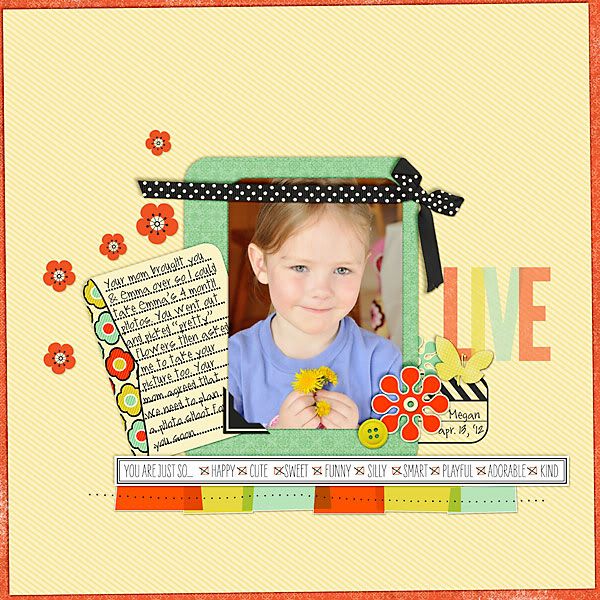 From this layout I created a quick page for you to pick up. You can download the Quick Page I created
Here
Now don't go running off with just the quick page be sure to read on because you know you need to snag the letter for the code word to get the kit shown above - RIGHT?
By following along on this blog hop you have also likely noticed that there is a challenge issued on each of the stops. To be entered into the drawing for a digital photo frame, you will need to complete a layout meeting
all 26
of the challenges by Tuesday, May 8 at 11:59 MST. For my challenge I would like you to use a template to create your layout. The catch is that the template must be rotated or flipped before you use it. Let me show you what I mean by this. I selected a template from Tiffany Tillman's Modern Master Template Collection for this demonstration but you can use any template you like.
Here is the original version of the template with quarter turns: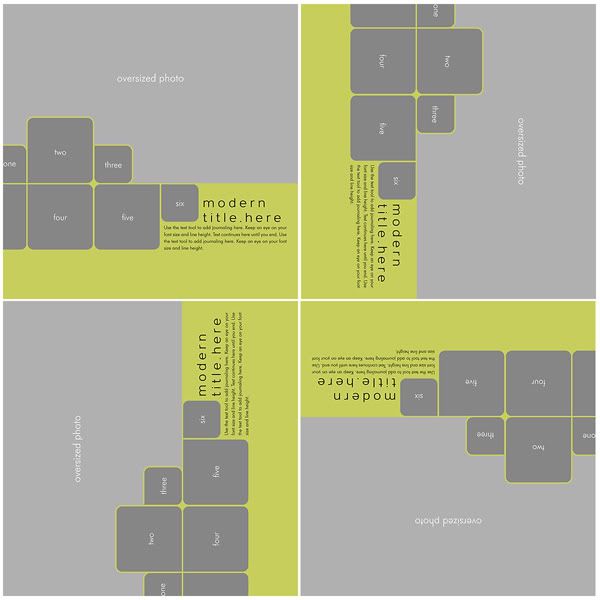 And here it is with quarter turns after being flipped horizontally. It is fun to see all the ways you can use a template to maximize your supplies. To rotate a template - at least in PSCS5, it doesn't seem to matter which layer is active, I just go to image>image rotation and all the layers rotate when I select the degree of rotation.
You are nearing the end of this lengthy post and I hope you have stuck with me.
Do you want to have a chance to win a $10 gift certificate to DHD?
It is easy... all you need to do is leave a comment on this post
by Tuesday, May 8 at 11:59 MST. I will come back Wednesday to announce the lucky winner.
Collect your letter for the hop..... Mine is "P"
Your next stop on the blog hop is
Sarah Hemmert
If you happen to get lost on the hop you can go back to where it all starts at
DHD