This was a busy week of crafting and baking for Valentine's Day. I finally got my week 6 layout done for P365. I also wanted to share the Valentine's that I made for our kids to give out in their class parties. Carson wanted his to be a crazy picture & I think he succeeded. It shows his personality quite well I think. Hope you all had a wonderful Valentine's Day. I know I have eaten a few too many sugar cookies. How about you?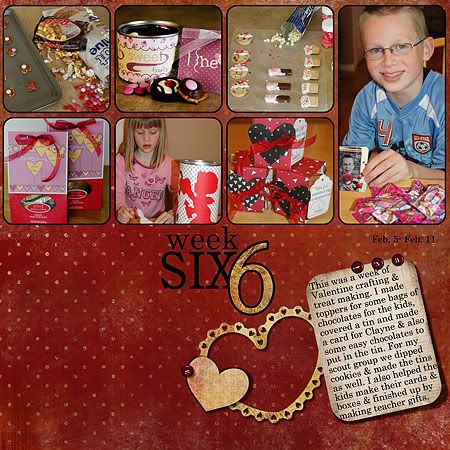 Credits for this layout are the same as for Week 5 in last week's post.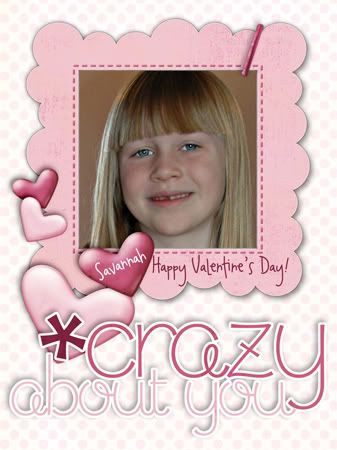 Savannah's valentine is made from
Jen Allyson's Smitten kit
.
Cheyenne's Valentine was made from a freebie Pretty In Pink by Verena Designs.
I made Morgan & Carson's Valentine's from the
One Love
kit.