Time Out for Women
Over the weekend I was able to attend Time Out for Women. My sister, Ashley, and my Mom came up to go with me. We had a good time together and it was a wonderful production where we enjoyed spiritual messages presented by speakers and some great music by LDS performers. My favorite was Sheri Dew, but then she always is. Another presenter, that I always enjoy, was Emily Watts. She is so fun to listen to. If you have never read any of her books, you should. She has such wit and wisdom. I have two of her books and if you live in my neighborhood and promise to return them, I'd love to let you borrow them.
Scrapbooking News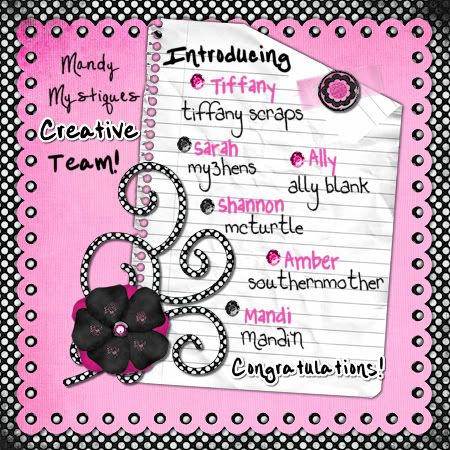 Yep you read right... another creative team assignment for me lol. I just can't help myself. I am so in love with this new hobby of digital scrapbooking that I just had to join Mandy Mystiques creative team. I have added her blinkie to the side bar of my blog if you want to go and see what she has in her shop. You may have seen the layout I made of my girls in a post from last week that was made with the very kit (
Soda Pop
) that this announcement was made with. This kit is very much a "girl" kit... unless you decide that you want to recolor it (very easy to do) and then it works very nicely as a boy kit too. This layout also used one of
ChrissyW's templates
.
I want to share just one more layout for now. This is my new favorite layout that I have done so far. It was made using using the
Swing on a Star
kit by Kami of Ziggle Designs and Pineapple Plantation. I just had to make a layout of that Jazz game that Morgan and Clayne went to.
Well, thanks for stopping by today to check in on me and if you haven't seen enough of my layouts lol, you can always click on the link on the right hand side of my blog to go to my gallery. Have a great day.