Have you picked up Chrissy's most recent template challenge template? It is free and so cute. Head over to her
blog
to get the link. While you are there be sure to check out her sale. She's going to blog every day from now until Christmas with DAILY SPECIALS!! At least 2 items will be on sale each day - but here's the catch - they'll only be on sale for ONE DAY only each!! So you'll have to check back every day to see what the sale for that day is!
Here is my layout using this template.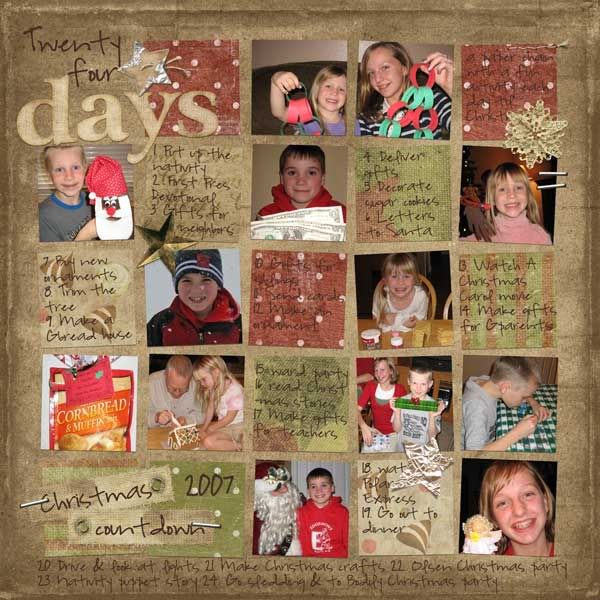 Credits:
Fa La La
by Irene Alexeeva,
Alphabet Soup
by Ziggle Designs,
Challenge Template
by Chrissy Williams, Font - Highland Perk
Ziggle Designs has new kits coming out this week! Well actually one new kit (10 Little Monkeys) and one kit that will be FREE with a $10 Purchase (Cheese-A-Lini) on Saturday, December 20th (when her store will also be 50% OFF!!!!)!!!! So be sure to plan on doing some shopping at
Scrap Orchard
this weekend. There will also be another blog train with a stop here at my blog for a lil goodie so be sure to come back. I can't wait to play with these 2 kits and will be sure to share my layouts here when I find some time to create.