Hi there and welcome to my stop on Scrap Orchard's Blog Train. To make my Brag Book Freebie I used the Mega kit
Spooktacular
, so if you like what you see, head over to the Scrap Orchard to buy it.
Be sure to scroll through this entire post because I have an additional freebie for you to pick up today. I have been doing the Project 365 this year and for my most recent two weeks of layouts I created a template to share. The kit I used with my template is the fabulous
October Mega, Harvest Spice
available at the Scrap Orchard.
And here are my two Project 365 layouts.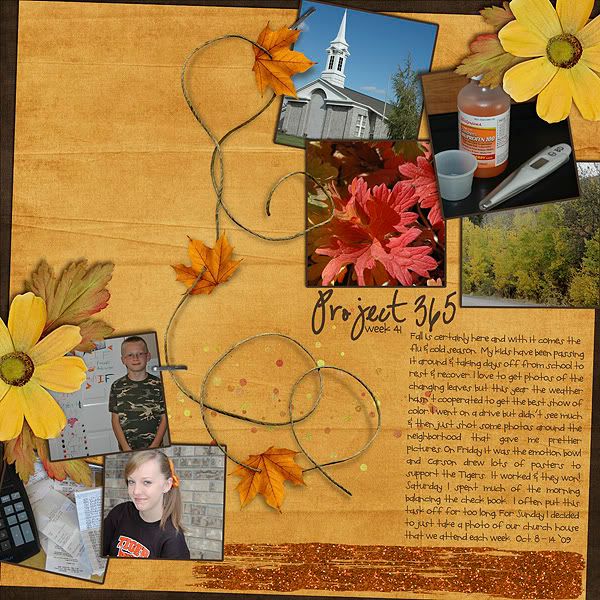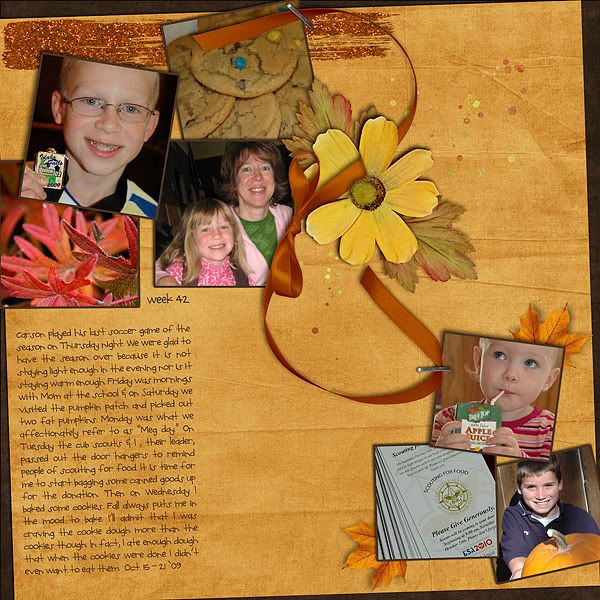 Now for what you came for - Click on the preview to download my brag book page.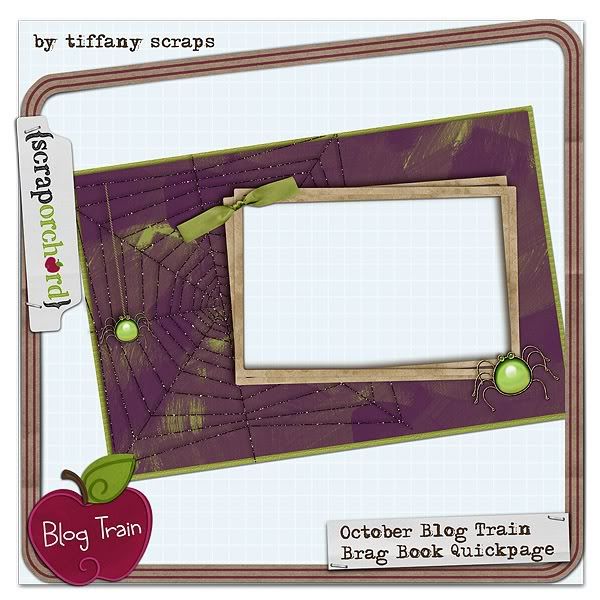 The Orchard Girls will be having a blog train next weekend with free'bees' so be sure to watch for information this next week about that - it is sure to be a Halloween Treat!

And now you're off to Erin's blog! Have fun!
And here is the template I created to share for Project 365. Of course you could use it for any other themed page in your scrapbooking too. Click on the Preview below to download the template. Enjoy!