Hi blog friends. The big day is here. Are you ready to scrap or shop? Here are a few places that I would recommend. Chrissy has a wonderful grab bag that is only $2.75 but has a $13.50 value. I have got this bag and believe me it has some fun stuff in it. You won't be sorry if you spend the little bit of cash to get it. Click on the image to go to the store.
Here is Mandy's newest kit and it is on sale for 40% off. It is packed with beautiful elements and papers and a great deal at $4.19. Click on the image to go to the store.
Mandy has this freebie on her blog so you really ought to go get it. Free is always good!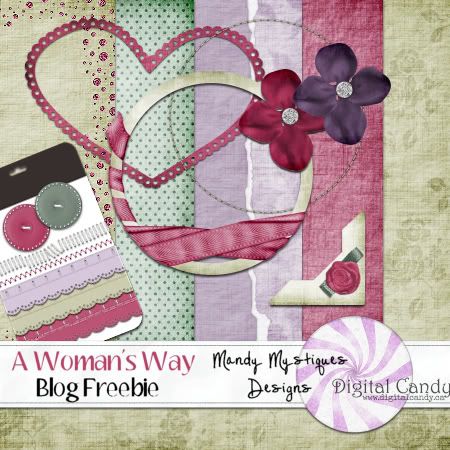 Look at Carina's new kit at Digi Nirvana. Pretty huh? In honor of NSD,
Digi Nirvana
is having a huge sale (25%-50% off) and on top of that you can use the coupon code included to get an additional 25% off! Check out the new
Elementary Collection
and
Playtime Kits
! Coupon Code: NSD25
The Scrap Orchard has lots of fun things going on for NSD too. Here is the latest collab kit and it is on sale for $3.75. Click on the image to to to the sale. While you are there check out the new Farmer's Market! It won't be open long, and we will NOT be doing it often, so take advantage of it while it's there! EVERYTHING you see in the Farmer's Market is…..DRUM ROLL PLEASE…$1.00!!! Over the course of the weekend you'll be able to find everything from Alphas to FULL BLOWN KITS in the Market all for only $1.00!! (Oh! and they'll be adding in and changing items out over the course of this weekend, so check there early and often…!)
Here is just one more store I like to shop at. Melissa Herzog Designs are fantastic so head over there and take a look. Wish I had more time to chat but there is lots of shopping and scrapping I need to do. Have a great day!