Here is my Project 365 layout for week 4. I am so excited about how this project is working for me this year. I love assigning a "theme" to my weeks. It is so much easier to scrap the photos when the kind of "go" together. I also wanted to share some layouts I created this week as well as show you the Design House Digital exclusive facebook freebie kit that you can pick up by becoming a fan. Click the image of the super cute kit below to go to the FB page. Below the kit image you can see a page I created using that kit.
(Credits:
Design 365: January 31 Day Page Templates
By Spencer Nugent,
Design 365: January Pack
By Spencer Nugent,
ESSENTIALS-Stitches v.1
By Carina Gardner,
The Day Dreams Collection - Sunset Elements
By Meredith Fenwick)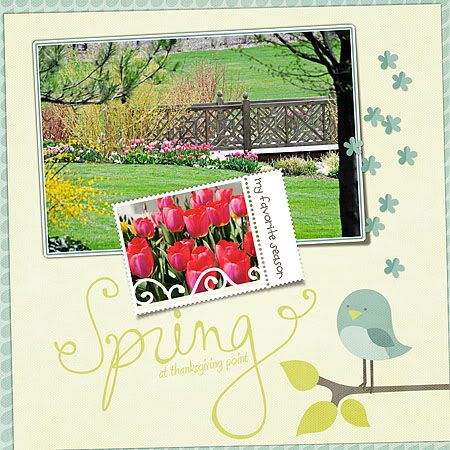 This page I made for the One Kit Four Ways blog post at Design House Digital this week. Using Jen Allyson's
Smitten Mini Kit.
You can see other layouts using this kit by visiting the blog
HERE
.
These next two pages are made with new releases at Scrap Orchard this week. New releases are currently on sale so hurry over to pick up the beautiful kits. You can see a list of credits by clicking my layouts below which will take you to my gallery at Scrap Orchard and there you will be able to click on the kit links to go shopping. Thanks for stopping by my blog today and letting me show off my latest creations.