The kids did pretty good during conference. Eight hours of religious talks over a 2 day period can be a bit difficult for my rowdy bunch. I prepared ahead like I posted Friday and printed out some coloring books and workbooks for the kids to use during conference. We told the kids that if they did a good job on the workbook that we would all discuss the conference talks after they were over and then we could decide on a place to go out to dinner as a family later this week. The debate is still ongoing about where we will be going out to eat.
Another thing we did during the afternoon sessions was to select 6 topics and then the kids would assign one of the six treats to that topic. When that topic was mentioned they could get a snack.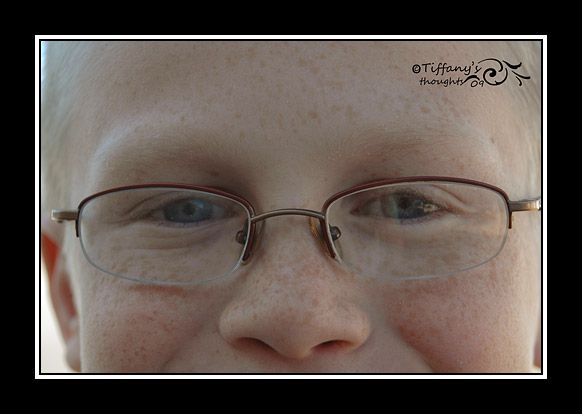 Here is my photo for Day 94. The topic was Fragile. Carson hasn't even had his glasses for a year yet but he has broken them three times so far.
Here is my photo for Day 95. The topic was Fake. This is a CZ that I sometimes wear when I want a little bling.