I can not believe how fast the week went by! I hardly even did any scrapbooking this week either! I did do a quick photo book for my sister at Heritage Makers but other than that.... not much scrapping. I will have to find some time soon because I have some fun Creative Team kits to work with and I am having withdrawls lol. I don't even really know what I did that made my week disappear so fast. I was busy but I can't really show what I did. We have a busy weekend ahead and you probably all do too. I hope you all have a wonderful Easter. Here are my Project 365 Photos for the week.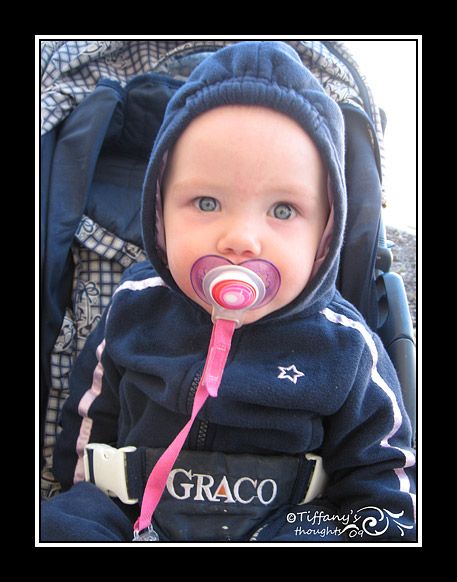 Day 96 the prompt was "fun" and since I spent the day babysitting and doing laundry the most "fun" moment I could come up with was that the weather was gorgeous and we got out for a little walk.
Day 97 the prompt was "fold" so here is my coupon folder. Most of my Sunday coupon inserts I don't actually cut out but rather I store them in page sleeves with by date and then match them up with online listings of grocery store deals. There are some odds and ends though that I end up storing in this old stand by and of course when I do sort out what I want I like to put them in here for my store trips.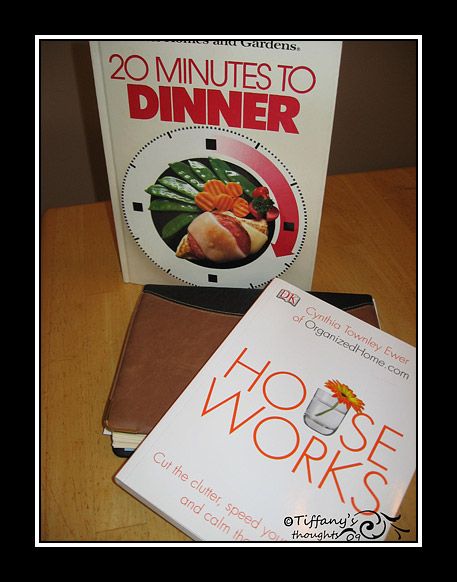 Day 98 was "fast" I am always looking for ideas to streamline my domestic duties. I love great meals that come together fast and I also love when I can get the house clean more quickly. I have LOVED the book House Works.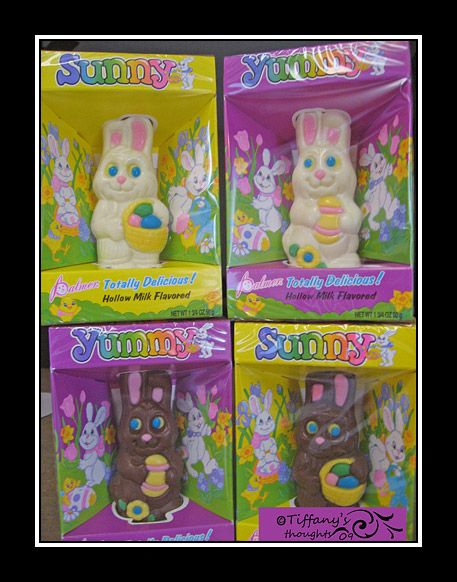 Day 99 the prompt was "Bunny." I almost didn't get these chocolate bunnies for the baskets this year but then I thought what the heck! I think they are almost a "must have" for Easter. So I found myself adding 4 of these to my cart.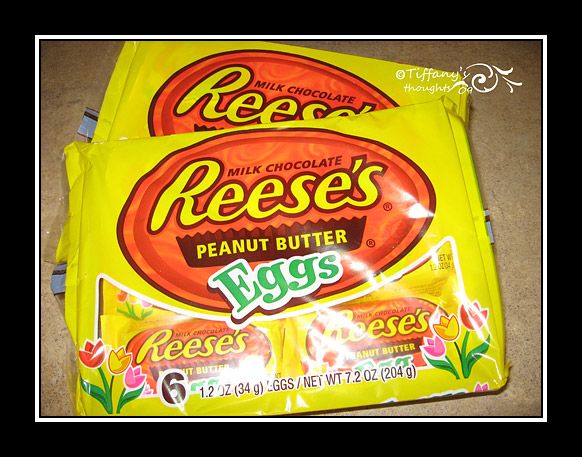 Day 100 was "egg." I debated about a photo of cadburry mini eggs which are my favorite but decided on the Reese's eggs instead. These are another traditional "must have" basket stuffer. All my kids love them but I would have to say that Cheyenne loves them the most.
On Wednesday I joined the scouts for a canal cleaning project. I was reluctant to commit but then I figured I really ought to go help even if it didn't sound "fun." The boys expression in the photo doesn't show "fun" either but it actually wasn't all drudgery. the boys had a good time as they discovered junk to pick up and I enjoyed visiting with the other adults as I helped too.
So I have still been on the look out for great deals at the grocery store. I felt pretty good about this grocery store trip to Albertsons I made on Thursday this week. I spent $37.58 on all these things pictured and when my receipt printed out I got 3 free milk coupons as well as two 10% off $50 orders coupons for future purchases. Not bad for:
12 boxes of cereal
2 fabric softener
2 mayo
2 salad dressing
1 peanut butter
6 pasta sides
1 ham (8lb)
1 roast (3.5lb)
Real quick I want to give a little plug for this great chance to get a whole lot of scrapbooking goods for very little money at Scrap Orchard. Check it out by clicking
here
.