It was the long awaited Pinewood Derby on Friday, March 13. Read on to see how the boys did in the races.
Morgan chose the color and design of his car. Unfortunately other than that he only did a little sanding. These cars often become a "dad" project. This year and last year too.... Clayne had to make two cars. Next year we will be back down to one car and then it will be the last one too. I am not too sure he will miss this event.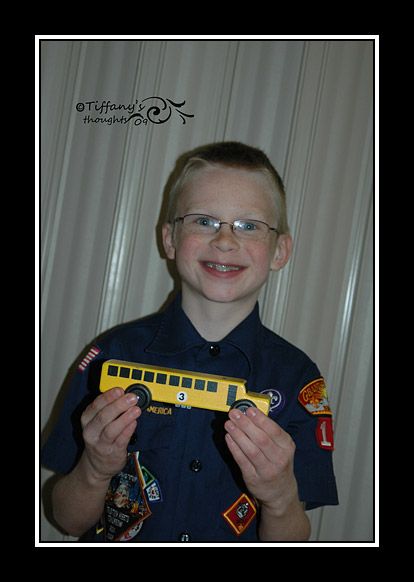 Carson decided all on his own that he wanted to have his derby car be a bus - and not just any bus but a school bus. We weren't too sure how well it would race but we were surprised to find out it raced very well. It will be interesting to see how many of the kids end up making buses next year.
It was hard to keep the kids back from the track. They just wanted to see it as up close as possible.
Carson was elated as time after time his bus crossed the finish line ahead of the contender. It was fun to hear all the kids chant with him every time the bus entered a lane "GO BUS!"
Carson's bus took first place in the Bear division.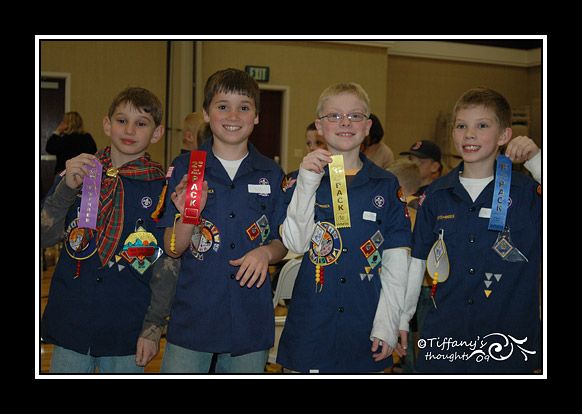 Morgan's car took second place in the Webelos division.