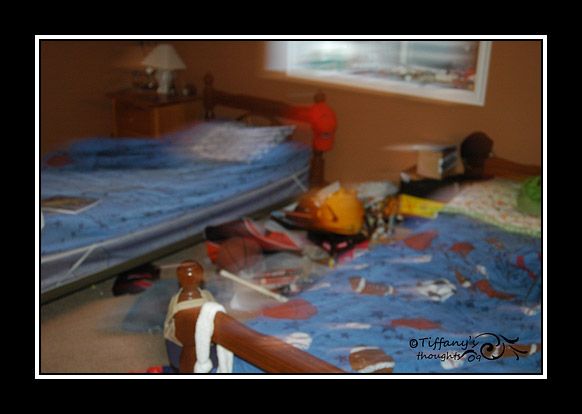 The photo prompt for day 70 was blur.
Here is my blur shot. My boys are a bit slobbish and I know I should ride them more about keeping their room clean but if I really wanted it clean, I'd be on their case constantly and so..... rather than be a complete nag it is usually quite messy. We do make them clean it good once a week but within a few days it is back to this mess. This was the perfect way to take a pic of their room cuz I'd hate for you all to see it in focus lol.
The photo prompt today was rubber. These are just a few of Cheyenne's summer shoe collection. Hopefully it will be warm enough soon for her to wear them.