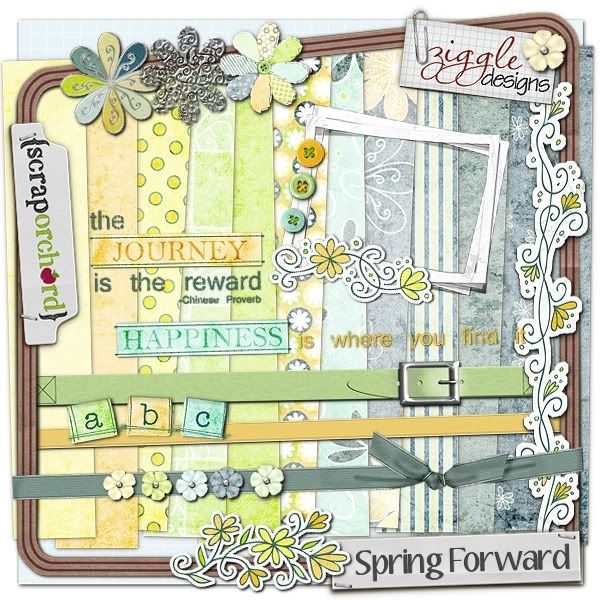 While I am so happy that spring is within sight I am not too excited about loosing an hour tonight and waking up in the dark to go to the gym for the next few weeks. Sometimes I think Hawaii and Arizona have the right idea by not observing the Daylight Savings plan. Oh well... what can we do but scurry through the house and change all those clocks?
Here is something fun for you though.... Ziggle Designs has generously put her pretty kit Spring Forward up for Free download for 72 hours. Hurry so you don't miss out.
Click here
to get the kit. Oh... and I know.... I am behind in posting my project 365 pics... maybe tomorrow will be a good day to get those posted. We'll see. Hope you are having a great weekend.