I realized after loading all these pages that I have them going from oldest to newest but I'm just going to leave it this way. I am doing good to even get this many posted. Christmas just got busy busy - as I am sure you can relate. We had a wonderful Christmas day and I hope you did too. Now to just keep the kids entertained while they are out of school this week and try to keep my wits about me LOL. Clayne actually took today off & so that is why I am not getting all the way caught up on my Days of December posting. I feel pretty good about getting 22-25 up though.
Our bowling scores were lousy but we sure had fun! It was obvious that we had way too many treats around our house this holiday season because it was days after the pretzel rods were packaged and put away before any of the kids asked where they went and wanted some. I told them we would make more for Valentine's day since we have already over eaten this whole month. Since there is still plenty around here they seem ok with that.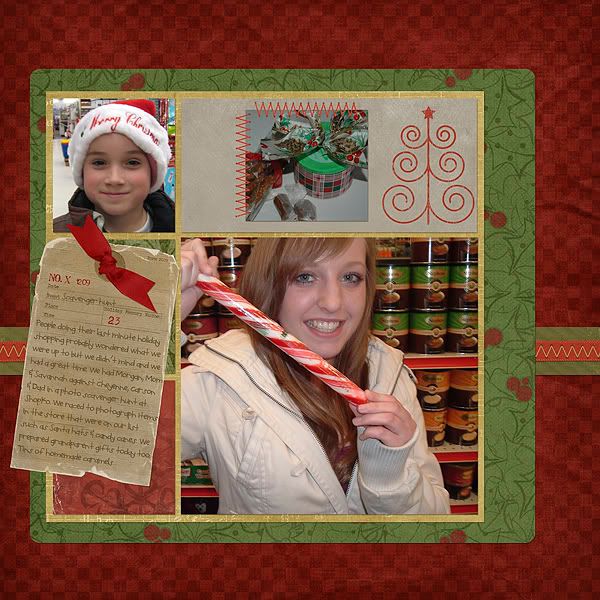 This activity turned out to be lots of fun. I had tried to schedule it for an earlier evening in the month since it involved going to a department store and I try really hard to avoid the department stores... or any stores... the week of Christmas but it just couldn't be helped since we just had to do this activity LOL. We went to ShopKo and it was actually pretty quiet in that store for the 23rd of December. We divided into two teams and we had a list of items to search the store for and then we each had a digital camera and needed to photograph the items. We actually tied but I suppose that is for the best.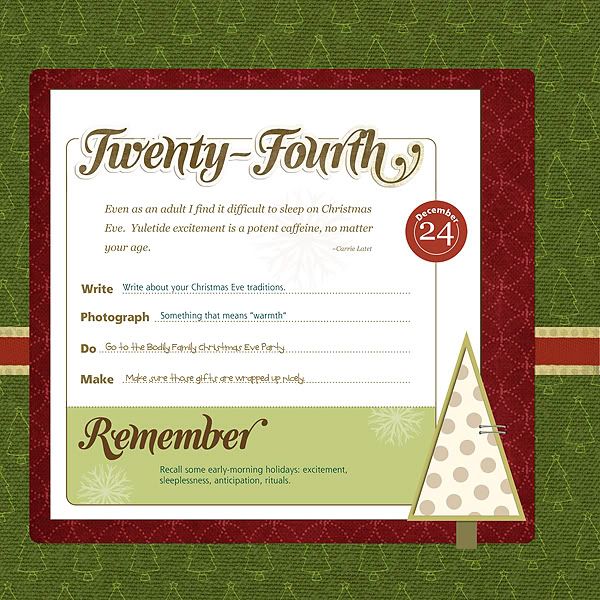 We did the normal stuff on the 24th that we always do. We read the Christmas story from Luke in the bible and attended the Bodily family party with the traditional pass along gift game. One of Clayne's Aunts or his Dad write a story with lots of "left" and "right" in the story and we pass a gift (always a little food item like a box of crackers or nuts or the like) until the story is done and then you keep what you end up with. We also sprinkled out Magic Dust for the reindeer and Santa & left out cookies and letters for Santa.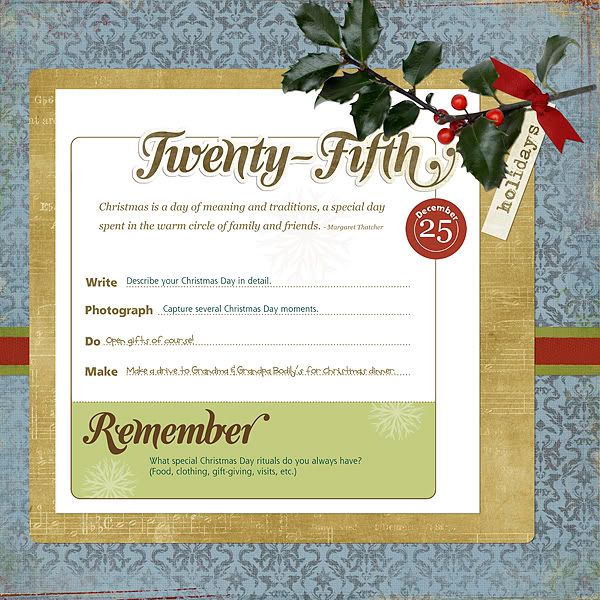 Christmas Day was EARLY! Clayne and I got to bed at 1 and then the kids were up at 2:30! I actually only heard them at 4 but they had already been up for a while. We had told them that they couldn't wake us up before 8 - ya right. They didn't knock on our door til then but they had woke us up way too early! They all seemed pretty happy with what they got - even Cheyenne had to take back her words. Earlier this Christmas season when we told them they would be getting only 3 gifts from Clayne and I she had said this would be the worst Christmas ever and was not happy at all. When on Christmas day I asked her if it was the worst Christmas ever she smiled and said... No! Here is what Santa left this year - Cheyenne got an acoustic guitar, Morgan some basketball shoes, Carson a lego set, Savannah a Barbie electric guitar. Hopefully I will get layouts done soon that showcase these memories but for now.... Have a wonderful day!