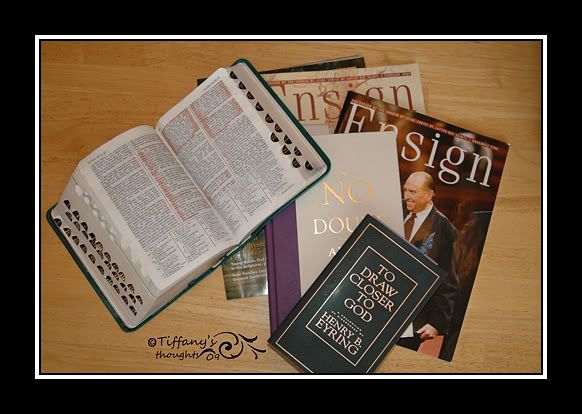 Today's photo prompt was "take a photo that represents what you spend the
MOST TIME
doing today."
I spent much of my time today working on the Relief Society Lesson that I will be giving this Sunday and I also wrote the Relief Society article for the ward newsletter. The topic I decided to use for both of these was Prayer which is the First Presidency's message in the March Ensign. You can read this address by the Prophet
here
.
Here are a couple of thoughts to share that were in this article.
"Have you tried prayer?"
"Pray as though everything depended upon God. Work as though everything depended upon you."