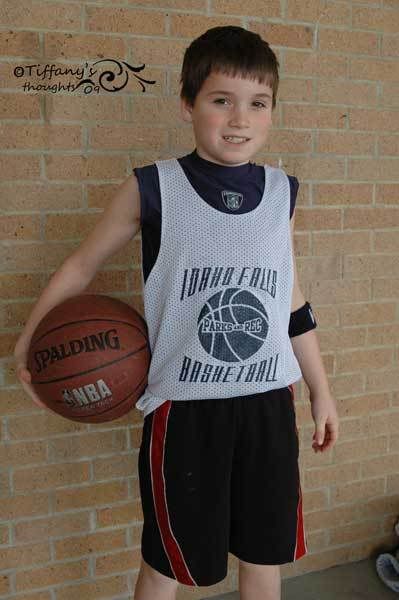 Today's photo prompt: "Now lets go 'round in
CIRCLES
. Can you find some circles today?"
Snapped this pic of Morgan before his game. They won 28/14. He only had a chance to shoot once and it was close but didn't go in. He enjoys the sport and has fun so that is what counts.
Today's thought:
"Simply because we do not run across goal lines, slam dunk basketballs, or hit home runs, doesn't mean we can't change the score."