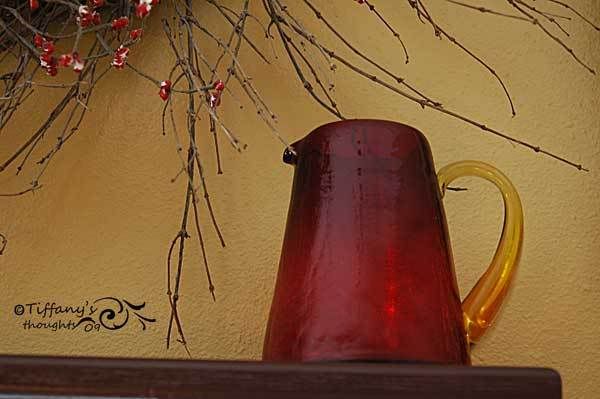 Today's prompt was Something Red.
This pitcher sits on a shelf in my kitchen. It was given to me by my grandmother who has passed and no I don't know if it is antique or worth money but it is worth memories of a wonderful woman for me.
Today's Thought:
"A Grandmother is a special person who causes a joyful happening in the heart of a child."
The new Mega is available now at the Scrap Orchard for just $3. After Feb. 7 the price goes up to $10 - so get it while it is a steal. You can click the image below to go to the market. I used this kit on my two pages below. The templates I used to create my Project 365 layouts are by Sya's Blueprints.