Whahoo here is my first layout using my Project 365 Photo a Day pictures. I have to admit that I wasn't sure I would like 7 random photos on a page but when I used Chrissy's newest template set and this darling collaboration kit available at Scrap Orchard - I was thrilled with the end result. I can't wait to have the rest of week two's photos so I can make the next page! Scroll down for product images and some scrapbook sale information. All product images can be clicked on to take you to them in stores. I'll be back later with today's photo for 365.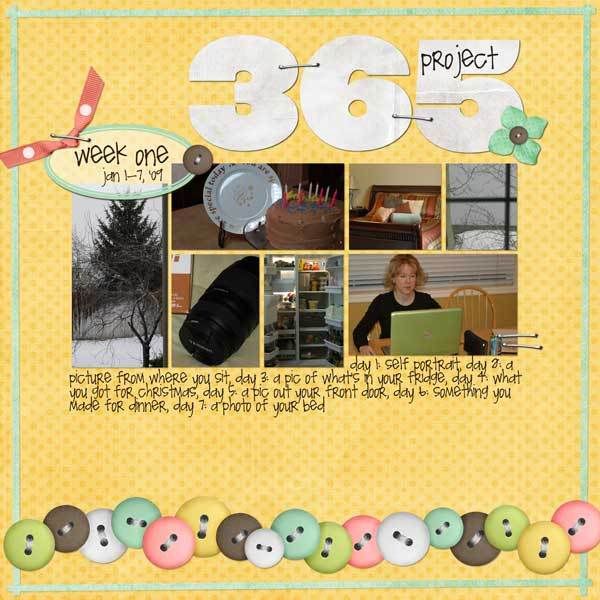 Yep... above is the collab kit I used on my page and below is the awesome template set that I used. Today is Dollar Day at Elemental scraps and you can get Chrissy's great template set for just $1. But hurry cuz it is only Dollar Day for a day. There are lots of great deals over there today so take a minute to look it over while you are there.
Mandy also has two darling kits available for the Dollar Day sale today. Yep just a buck for each of these gorgeous kits. I have a credit at Heritage Makers that I need to use by the end of this month to make a book and so I decided to make a little coffee table book of my wedding photos - since this year will mark my 20th anniversary I thought it may be fun. These kits are working out wonderful for my project. I am using some templates by
Simply Sarah
to make my wedding book.